BE PREPARED.
Fight back against out-of-pocket expenses.
GROUP CRITICAL
ILLNESS INSURANCE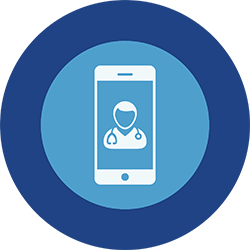 NON-INSURANCE
ADDITIONAL SERVICES
BRIEF PLAN DESCRIPTION
The The Gap CI Plan is valuable coverage for those reaching middle age, people with a family history of cancer, heart attack or stroke, or those that just want that extra layer of protection for some of their out-of-pocket costs due to being diagnosed with a Critical Illness.
Gap CI Plan is designed to help supplement your comprehensive health insurance plan for additional protection.
CRITICAL ILLNESS INSURANCE BENEFIT

$25,000 Critical Illness Benefit Maximum Lifetime Benefit Amount
Maximum Lifetime Benefit Amount is $2,500 if first diagnosis of Covered Critical Illness occurs within the first year from the effective date. Benefit ends at age 65 and Critical Illness Insurance Benefit is only available for Covered Member and Eligible Spouse only. Group Critical Illness Insurance is underwritten by Windsor Life Insurance Company.


COVERED CRITICAL ILLNESSES

Heart-Attack:

An acute myocardial infarction resulting in the death of a portion of the heart muscle (myocardium) due to a blockage of one or more of the coronary arteries and resulting in the loss of normal function of the heart.

The diagnosis of a Heart-Attack must be made by a Physician board-certified in Cardiology and based on both of:


New clinicial presentation and/or electrocardiographic changes consistent with an evolving heart attack; and
Serial measurement of cardiac biomarkers showing a pattern and to a level consistent with a diagnosis of a heart attack.



Established (old) Myocardial Infarction is excluded



Stroke:

An actute cerebrovascular accident producing neurological impairment and resulting in paralysis or other measurable objectiv neurological deficit persisting for at least thirty (30) days.

This definition of stroke shall specifically exclude transient ischemic attack (mini-stroke), head injury, chronic cerebrovascular insufficiency and reversible ischemic neurological deficits

The diagnosis of a Stroke must be made by a Physician board-certified in Neurology.



Life-Threatening Cancer:

Includes only those types of cancer manifested by the presence of a malignant tumor, characterized by the uncontrolled growth and spread of malignant cells that invade tissue, blood, or the lymphatic system. As used herein, Leukemia and Hodgkin's Disease (except Stage 1 Hodgkin's Disease) shall be considered Life-Threatening Cancer.

Does not include:


premalignant tumors or polyps;
cancer in situ
carcinoid of the appendix;
Stage 0 transitional carcinoma of urinary bladder; or
any skin cancers other than malignant melanomas



Life-Threatening Cancer must be positively diagnosed by a Physician certified by the American Board of Pathology to practice Pathologic Anatomy, or a certified Osteopathic Pathologist. Diagnosis must be based on a microscopic examination of fixed tissue or preparations from the hemic system (either during life or post-mortem). The pathologist establishing the diagnosis shall base his/her judgement solely on the criteria of malignancy as accepted by the American Board of Pathology or the Osteopathic Board of Pathology after a study of the histocytologic architecture or pattern of the suspect tumor, tissue or specimen. Clinical diagnosis alone will not meet this standard.




EXCLUSIONS

We do not pay any benefits:


for a Critical Illness that First Occurs before your Effective Date of Coverage.
if your coverage is not in force on the date the Critical Illness First Occurs
if the Certificate is not in force on the date the Critical Illness First Occurs
For any condition that is not diagnosed as a Critical Illness


*Benefits are paid on first diagnosis, as a lump sum payment, not paid based on actual expenses incurred and only if the Covered Critical Illness occurs after the Effective Date of Coverage for that Covered Person and while the Covered Person's coverage under this Group Policy is in force. Please see policy for complete plan details.
Non-Insurance Additional Services like:

$0.00 Cost* Telehealth with MeMD® for Urgent Visits & Behavioral Health
Wholesale pharmacy costs with MailMyPrescriptions.com®
Free Multi-Vitamins
Retail Prescription Discount Card
Pet RX Discount Card


*With your Membership plan, the cost of all urgent care or behavioral health visits are paid by Healthy America and not you.
THE INSURANCE PORTIONS OF THIS PLAN PROVIDE LIMITED COVERAGE. THEY DO NOT PROVIDE COMPREHENSIVE MAJOR MEDICAL INSURANCE. THIS IS A GROUP CRITICAL ILLNESS INSURANCE ONLY POLICY.
Read the brochure and Certificate(s) of Insurance carefully. This is a brief description of Group Critical Illness Insurance and is not an insurance contract, nor part of the insurance policy. You'll find complete coverage details in the policy certificate. Group Critical Illness Insurance pays for benefits for first diagnosis of Covered Critical Illnesses only and does not provide for any other medical conditions. You should maintain separate comprehensive health coverage. Group Critical Illness Insurance is provided by and underwritten by Windsor Life Insurance Company, an Optimum Re reinsured company. Covered Critical Illnesses are subject to the definitions, limitations and exclusions of the Policy Certificate. Benefit for Group Critical Illness Insurance ends at 65. Benefits are paid at 10% of the Benefit Maximum if first diagnosis occurs in the first year from the effective date.
ASSOCIATION BENEFITS
PROVIDED BY:

GROUP CRITICAL ILLNESS
INSURANCE COVERAGE
UNDERWRITTEN BY:
Windsor Life Insurance Company

BILLING, FULFILLMENT, & CUSTOMER SERVICE PROVIDED BY: