ACCIDENTS HAPPEN.
Life is unpredictable and sometimes we get hurt.
GROUP ACCIDENT INSURANCE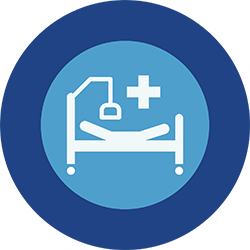 DAILY HOSPITAL CONFINEMENT BENEFIT
& EMERGENCY ROOM VISIT BENEFIT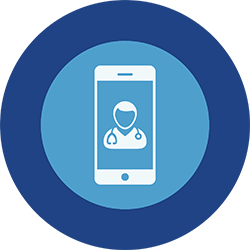 ADDITIONAL SERVICES
BRIEF PLAN DESCRIPTION
The Gap AME Plan is valuable coverage for young families, people who tend to be accident prone, or those that just want that extra layer of protection for some of their out-of-pocket costs due to an accident or emergency room visit.
Gap AME Plan is designed to help supplement your comprehensive health insurance plan for additional protection.
$10,000 Group Accident Medical Expense Insurance Annual Maximum Benefit - $100 Deductible per Accident
$5,000 Group Accidental Death & Dismemberment Insurance Maximum Principal Sum
$500 Daily Hospital Confinement Benefit
Days 1-3 for hospital confinement in a policy period
$500 per day Daily Emergency Room Visits Benefit for Accident & Sickness
Max 10 days per policy period for Accident & Sickness
Includes In-hospital & Free-standing Emergency Rooms & Urgent Care Centers
Additional Non-Insurance Services like:

$0.00 Cost* Telehealth with MeMD® for Urgent Visits & Behavioral Health
Wholesale pharmacy costs with MailMyPrescriptions.com®
Free Multi-Vitamins
Retail Prescription Discount Card
Pet RX Discount Card

*With your Membership plan, the cost of all urgent care or behavioral health visits are paid by Healthy America and not you.
This is a limited policy. This is not comprehensive major medical insurance. This is a group accident & hospital fixed indemnity insurance only policy.
Read the brochure and the group insurance certificates carefully. This is a brief description of various group association insurance products and is not an insurance contract, nor part of the Certificate of Insurance and is subject to the terms, conditions, limitations, and exclusions of the Certificate(s) of Insurance. Coverage may vary or may not be available in all states. You'll find complete coverage details in the Certificate(s) of Insurance. Group Accident and Group Hospital Fixed Indemnity Insurance are underwritten by United States Fire Insurance Company, Eatontown, NJ. The insurance described in this document provides limited benefits. Limited benefit plans are insurance products with reduced benefits intended to help supplement comprehensive health insurance plans. This insurance is not an alternative to comprehensive coverage. It does not provide major medical or comprehensive medical coverage and is not designed to replace major medical insurance. Further, this insurance is not minimum essential benefits as set forth under the Patient Protection and Affordable Care Act. Plan cost for the Gap AME Plan does not include the separate $10 UBA Membership dues. Plan cost does include Association information, awareness benefits, consumer savings, insurance premium, marketing, and administrative cost. You must be a member of the United Business Association in order to purchase this plan.
ASSOCIATION BENEFITS
PROVIDED BY:

INSURANCE COVERAGE
UNDERWRITTEN BY:
BILLING, FULFILLMENT, & CUSTOMER SERVICE PROVIDED BY: