Exciting News for UBA Members!
Starting June 1, 2017, You have a New Membership Benefit
a Wholesale Pharmacy Service through
You will receive an email from MailMyPrescriptions.com
with a Pre-Activated ID Number to access your new benefit.
Select Find Your Gap Plan Fit Button Above to Find Out How Gap Plans Can Help with the Following:
---
With shared business knowledge, group insurance programs, and opportunities to network;
We are Better Together.
The United Business Association is an association for small business owners and employees. UBA offers a variety of GAP Plans to choose from with benefits and services that can fit your lifestyle and needs. Choose from low cost membership plans or those plans with Group Accident, Group Critical Illness, Group Term Life, Emergency Treatment and more. Find your Fit today!

The United Business Association leverages the purchasing power of our nationwide membership to secure discounts and savings not otherwise available on an individual basis. We promote networking among its members and make available shared business knowledge.

Our Gap Plans are not major medical or Affordable Care Act health plans and do not qualify for minimum essential coverage. Therefore, UBA highly recommends you purchase an Affordable Care Act health plan. UBA Gap Plans that include insurance (Accident, Critical Illness, Emergency Treatment, Accident and Sickness Limited Benefit Cash or Term Life) are designed to supplement your Affordable Care Act Major Medical Plan. Benefits with your Gap Plan can help cover out-of-pocket expenses like deductibles and out-of-network costs related to accidents, life-threatening cancer, heart-attack, stroke, hospital care, or emergency room treatment.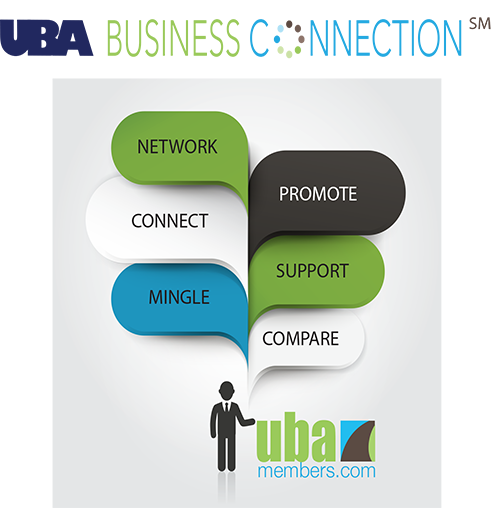 Featured Business
Body Dimensions Inc.
---
Our featured networked member business, Body Dimensions, Inc. is one of the leading auto body repair shops in Quakertown, PA. All of their autobody services are performed by top mechanics in their field. See below for some of the offerings from Body Dimensions Inc:
24 / 7 Towing Service Available
Dent Removal
Specialization in Restoring Damaged Vehicles
Matching Car's Original Paint Job
CHECK OUT THEIR WEBSITE
Knowledge & News
---
Shared Business Knowledge
United Business Association was started as a group of small business owners seeking to share business information and negotiating power with vendors.
UBA Member News
View past editions of UBA Matters
Get important membership updates
Add your email to our online E-news updates
GO TO KNOWLEDGE / NEWS PAGE NOW
Stay Informed. Want to know how much certain procedures for medical care cost? Visit Guroo.com using the link below to access insight into medical costs from your local area for many medical conditions.
VISIT GUROO.COM NOW
Free Advertising
---
Join the Community and network your small business with other UBA Members. Don't have an ad? That's ok! We can design one for you. Just fill out the Add Your Small Business Form and we will do the rest. With over 31,000 Members, UBA offers this FREE benefit to help you grow your business. Support other members just like you by viewing the businesses in our network.
Create Your Ad
Create an ad or have us do it for you for FREE.

Add Business to Network
Fill out the form and then upload your logo or ad, or send us webpage to give us an idea about your business to design the ad. Choose the category on the form to where your ad should be placed.

View Ad And Other Businesses
View your ad and other businesses in our Member Networking pages and support other Members like you.
VIEW NETWORK OR ADD YOUR BUSINESS
Refund & Cancellation Policy
---
If you are not completely satisfied with your UBA Gap Plan, please call us at 866-438-4274. We will be happy to issue a complete refund of membership dues within the first thirty (30) days. We want you to be 100% satisfied with your UBA Gap benefits and services.

Note: This membership is separate from any other insurance or supplemental plan you have purchased. Please contact your agent for any plans other than the UBA Gap Membership Plan. If you are cancelling, please make sure to cancel using our cancellation phone number at 866-438-4274 or our cancellation form (see below link). Please do not cancel through your agent. Cancel directly with GAP to make sure your cancellation request is handled promptly and correctly.
FOR BILLING QUESTIONS, CANCELLATIONS & FORMS
Credit Card Users: For any new membership plans purchased between 2/4/16 through 10/5/16 with monthly credit card drafts, there was a $2.50 per month, non-refundable administration fee. For any new memberships purchased on or after 10/6/16, with monthly credit card drafts, the dues on the Gap Fundamental Plan will be $10 per month for the entire family. There will be a 50% discount on monthly bank draft billing of dues for the Gap Fundamental Plan on or after 10/6/16 ($5.00 per month for the entire family).
Statistics
---
Be informed. Did you know how many estimated number of new Cancer cases there are each year? Do you know how many people are treated in emergency rooms each year? Find out and become more informed.
CHECK OUT OUR STATISTICS PAGE
How Can Gap Help You?
Care When You Need It.